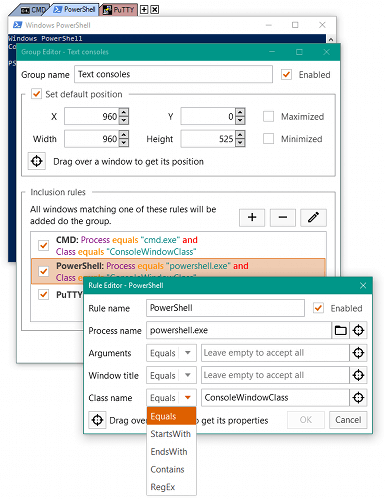 This new release (TidyTabs 1.10.0) is a major update which introduces the following changes:
Smart Groups: a new much more powerful rule-based auto-grouping function.
Revamped user interface.
Better per-monitor DPI scaling support.
TidyTabs now requires the .Net Framework 4.6.2 (previously 4.5) for its user interface. The background process is still 100% composed of highly optimized native code.
Fixed an issue causing configuration file corruption in rare circumstances.